About
Anat Weiss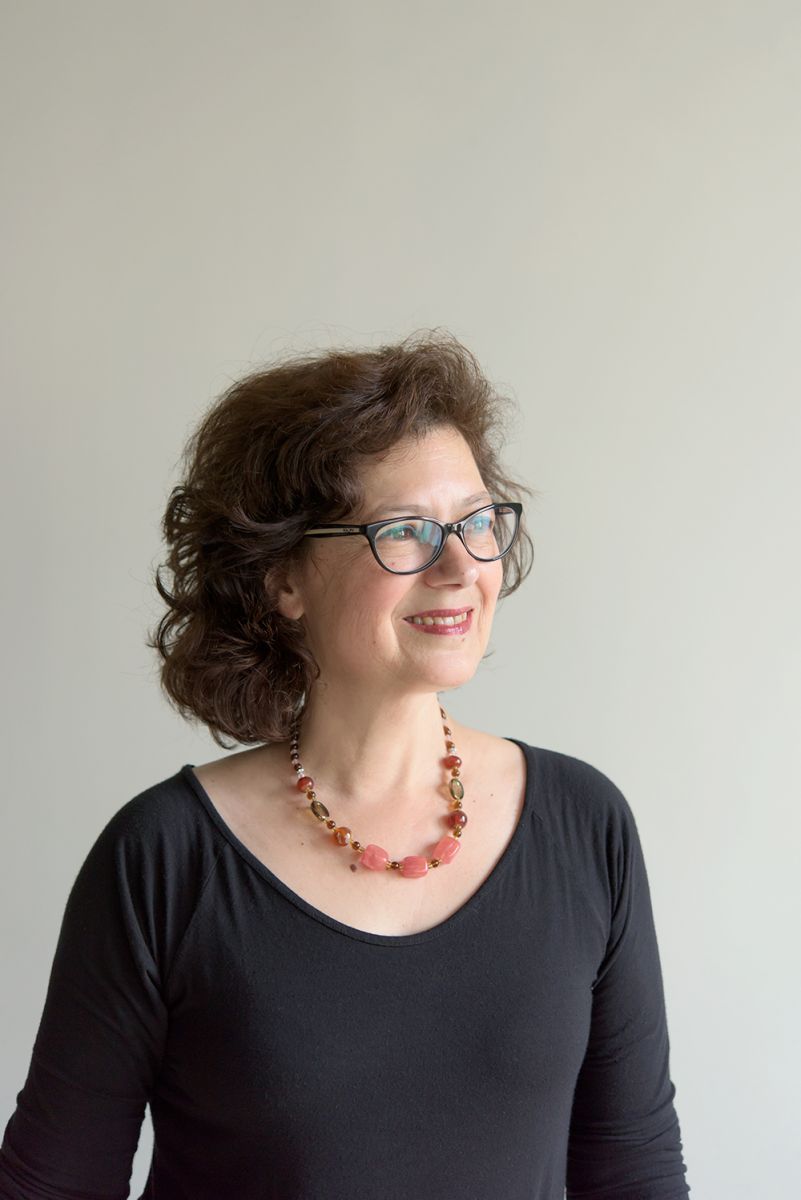 Anat Weiss was born in 1964, and lives and works in Zichron Yaakov. She specialized in glass sculpting and glass polishing in the Czech Republic under the artist Petr Stacho (2016), and studied sculpting under the Czech artist Ivana Sramkova at Bezalel Academy, Jerusalem (2014).
Weiss creates glass sculptures whose main motif is a unique glass texture. The small-scale sculptures (30-50 cm) are created in fusing and glass casting techniques. Her works are the manifestation of an internal turmoil, expressions of motherhood, career, and couplehood. The three-dimensional, characterized by many details and a prominent texture, explore her private, inner, world and carry a personal and gender charge. Like man, the glass sculptures give out a feeling of strength and durability, yet on the inside they are delicate and brittle and therefore require special care. The transition from strength to fragility is rapid and often irreversible. This subject also has a symbolic significance within the works themselves.
Weiss has exhibited in group shows in various galleries in Israel, including "Creative Desires" at Space Gallery, Gan Hair Tel Aviv (2016); "The Magic of Glass 3," Beit Nagler in Kiryat Haim (2016), "Through the Glass – Full Transparency Show," Ben Ami Gallery, Tel Aviv (2016).
2016 - Petr Stacho Cutting and Polishing Glass, The Glass Art School, Kimckney Senov, Czech Republic.
2015 - Petr Stacho, Casting Glass, Bezalel Academy of Arts, Jerusalem, Israel.
2014 - Ivana Sramkova, Casting Glass, Bezalel Academy of Arts, Jerusalem, Israel.
2011 - Boris Shpeizman and Maayan Feigin, Casting Glass, Studio G, Tel Aviv, Israel.
2002 –- Dan Fenton, Pate De Verre and Kiln Cast Glass, Glory Hole: Murrini and Twists for Fusing, Mold Making for Slumping, Oakland, California, USA.
2001 – Fusing and Slumping, Public Glass Center, San Francisco, California, USA.
Selected Group Exhibitions
2018
"The Magic of Glass 4", Beit Nagler, Kiryat Haim, Haifa, Israel
"Caution! Transparent and Fragile Glass", Siman She'ela Gallery, Kibbutz Amir, Israel
2017
"Open-Hospitality from Here and There", Artists House, Haifa, Israel
2016
"Creative Desires", Space Gallery, Gan Hair, Tel Aviv, Israel
"The Magic of Glass 3", Beit Nagler, Kiryat Haim, Haifa, Israel
"Through the Glass – Full Transparency Show," Ben Ami Gallery, Tel Aviv, Israel
2014
"Broken?!", Kibbutz Gan Shmuel, Israel
"Glass Art Biennale in Jerusalem",The First Station Jerusalem, Israel
"The Magic of Glass 2," Beit Nagler, Kiryat Haim, Haifa, Israel
2013
"Feminine Portrait", GilaArt'e Gallery, Zikhron Ya'akov, Israel